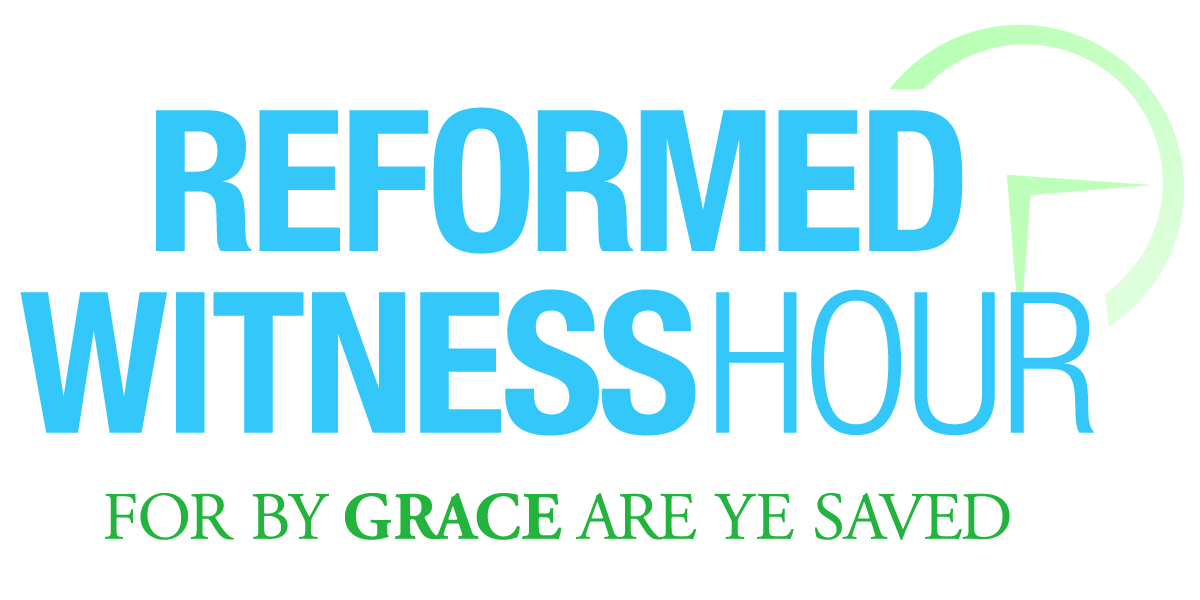 News from the
Reformed Witness Hour for June 2021
For July we will revisit a 2006 series on Nehemiah by Rev. Carl Haak. Rev. Haak is the pastor of Georgetown Protestant Reformed Church in Hudsonville, MI.
July 4
When I Heard, I Wept and Prayed
Nehemiah 1

July 11
So I prayed and Said...
Nehemiah 2:1-10

July 18
Come Let Us Build
Nehemiah 2:11-20

July 25
The People Had a Mind to Build
Nehemiah 3
Support for the Reformed Witness Hour
What Type of Support Does the RWH Need?
As the RWH becomes more internet-based, we are looking for both monetary support and individual's interaction with our content to market our online broadcasts and promote our content.

To cover the cost of broadcasting the Reformed Witness Hour on radio stations throughout the United States and in the United Kingdom, we depend solely on the monetary support of churches, organizations, and individuals.

There are many places throughout the world that are "ripe for harvest" where our program is not currently broadcast.
How Can You Help?
Follow us on Social Media and share our posts! We have Facebook and Instagram pages. Interacting with our posts (sharing, 'liking,' and commenting) will help bring attention to our program and promote our messages across platforms.
Your church can sponsor a month of broadcasts on the radio station of your choice. This is the perfect way to expand your church's evangelical outreach to Reformed listeners in your area. During your sponsorship, we air a short promotion for your church before the week's message. Contact us at This email address is being protected from spambots. You need JavaScript enabled to view it. if you would like to sponsor our program.
Message Download Statistics
In the first half of this year, we have had 6,926 message downloads reaching seventy-five countries and forty-eight states. The countries with the most downloads include the U.S. (5,113), United Kingdom (414), Cambodia (197), Philippines (197) and Australia (125).
We have seen great interest in our messages through podcasting. This year, thus far, 32% of our downloads have been through podcasts. Other platforms include Sermon Audio Radio (30%), the Sermon Audio website and the Reformed Witness Hour website (22%), and mobile apps including the Sermon Audio Mobile App (16%).
Most Popular Messages of 2021
Favorite Message

The most frequently downloaded message so far this year is The Praiseworthy Woman by Rev. R. Kleyn.

From the message: God gives us here a template or portrait of a believing woman. God made the woman in the beginning. And here you have God's goal and God's purpose for the woman. This is the kind of woman that God delights in. This is the kind of woman that God makes by the work of His Holy Spirit. And every woman who is a Christian should seek to emulate and follow the woman described here.

But this is also written for others. It is written for husbands and for children. They ought to thank God for the godly wives and mothers that He gives to them. This is written for believing parents who are raising daughters to be godly women. This is written for young people who are dating and who are looking for a future spouse.

In verse 10 we read: "Who can find a virtuous woman? For her price is far above rubies." This implies, first, that believing young men need to look for a wife. And, second, that the kind of wife they should be looking for is going to be very rare and hard to find. Who can find one like this? Her price is far above rubies. She is rare! In Proverbs 19:14: "a prudent wife is from the Lord." So this is something that must be done with all seriousness, with great care, and with much prayer.

What is it that makes the woman described in this chapter so special, so worthy of praise?
Read more...